I have been on the search for the perfect bag since about.....well, forever. I have high standards and ideas about what I want out of a bag and everything has come up short. Sure, I have bags that I love- but none of them seem "perfect" to me! Well it seems I can stop searching because I have found a bag that I really like. In fact, it might be "the one."
Let me introduce you....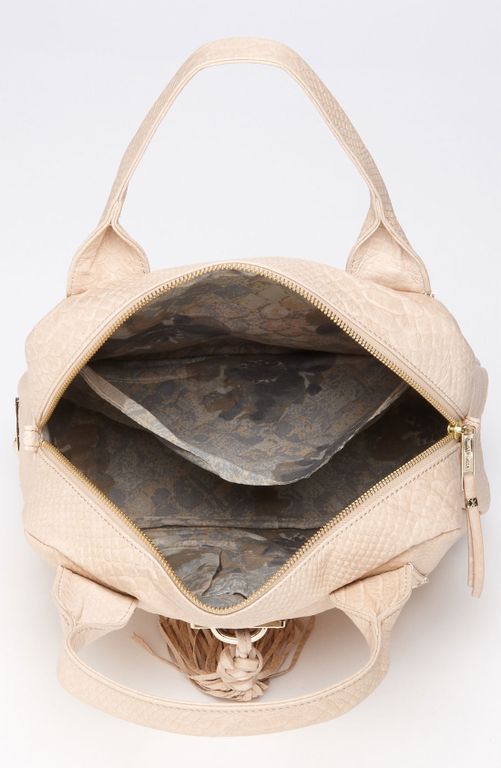 So what makes this bag my new number one pick?
a) the color
b) the boxy satchel style of the bag
c) the tassle
d) top handles...a must
e) a strap for carrying
f) the semi-organization on the inside
Need I say more?